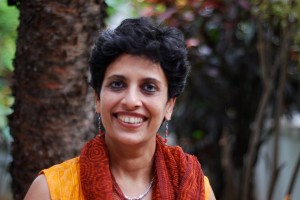 Chitra is the founder of SeedTLC.
She has an international accreditation in Transactional Analysis (Psychotherapy) and is also a 'Training and Supervising Transactional Analyst' (Psychotherapy), from The International Transactional Analysis Association, Oakland USA.
She also has the Professional Certified Coach credential, International Coaching Federation.
She is the Regional Representative for India & Asia on the Board of Trustees of the ITAA and a Co-chair of the International Board of Certification, Training & Certification Council of the ITAA (International Transactional Analysis Association), Oakland USA.
She is also the Vice President – Training & Examinations on the Board of Trustees of SAATA (South Asian Association of Transactional Analysts).
She provides advanced training & supervision in Transactional Analysis and has been practicing Psychotherapy for over a decade.
She is a Master Practitioner of Neuro Linguistic Programming (NLP) and integrates NLP into her psychotherapy work.
She has 25 years of experience and has led an HR advisory business for 14 years. She has been in the role of Head of HR & Training, on a consultant format, with many Organisations, in the IT and Retail sectors initiating OD practices and offering HR solutions.  She has years of extensive coaching experience in her roles, as Head of HR.
Her working philosophy influences her style.  She believes in mutual respect and that people can think for themselves, when provided the environment and stimulation to learn. She believes that her role is to provide the setting by facilitating clients to think and work through their limiting patterns.
She brings with her a unique & niche experience, which combines working in the Organisational and the Psychotherapy contexts, thereby having the ability to 'tune in' and be present to herself, the person and the context that she's working with.